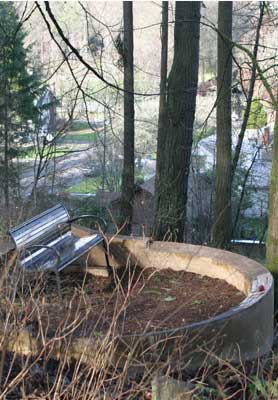 The Memorial Overlook and Memorial Garden are designated areas to bury ashes simply. Each of these areas receives ashes directly into the landscape.
Each area is accessible only by foot. The Memorial Overlook has a higher vantage point, with a large gathering area and bench for quiet contemplation.
The Memorial Garden is a more intimate setting, with accessible seating. It is easier to get access to this area if mobility issues are a concern.
After payment of fees, cemetery staff will prepare the burial site, place and bury the ashes with family and friends present. A memorial service can be held at the time the ashes are being placed.
Fresh flowers may be left at the Memorial. Candles, glass and ceramic are not allowed.
Hope Abbey Mausoleum and traditional burial plots provide other cremation interment options.
By law, we place a portion of  interment rights sales proceeds into an endowment to support perpetual care of the cemetery.