You Are Invited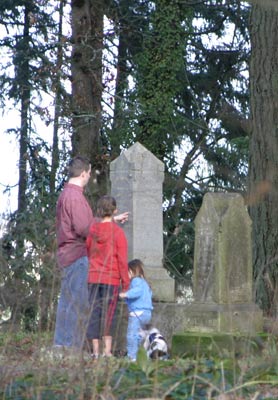 Come visit the Eugene Masonic Cemetery, situated on a knoll just seven blocks south of the University of Oregon. The main cemetery entrance is at the corner of University Street and East 25th Ave. Map
To guide you through the cemetery, pick up a trail map and brochures at the Garden Cottage kiosk. These materials describe the trees and plants and tell stories of the people buried here. Or just take a stroll. You'll discover signs telling historical stories at more than two dozen gravesites.
Dogs on leash are welcome. To protect sensitive plants and respect gravesites and other visitors, please keep your dog on the trail and clean up waste.
The cemetery is open to the public from dawn to dusk all year. The mausoleum is open on Memorial Day weekend and from 1 to 4 pm the last Sunday of each month except December.